The Emotions Management Process (EMP)
The Emotions Management Process (EMP ) is a profound method to reframe negative emotions like anger, fear, sadness, shame, survivors' guilt, panic disorder, etc. at the root cause of the establishment of the neurological connection with the emotion and an event.

Emotions Management Process (EMP) is a technique used during a counseling session that builds the resiliency skills necessary to bounce back from trauma and significant emotional events for negative emotions and self-limiting belief structures. The EMP process uses zero content from the person's events, making it non-triggering.
Negative Emotions: anger, sadness, fear, shame, hurt, abandonment, disgust, rage, panic, anxiety, limiting belief structures, etc.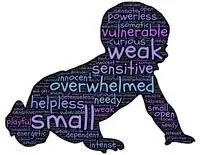 Belief structures are deeply rooted in the subconscious brain, from repetition learning throughout your life.
The EMP process focuses on using your voice to repair past damage, change the input and build resiliency.
---
Our practice currently has one Certified EMP Practitioner:
Maria Giuliana, LMHC