LGBTQIA+ Couples Workshop
Based on Gottman's 7 Principles and geared towards LGBTQIA+ Couples!
Next workshop: Virtual Feb 2021
"Gay and lesbian couples, like straight couples, deal with everyday ups-and-downs of close relationships," Dr. Gottman observes. "We know that these ups-and-downs may occur in a social context of isolation from family, workplace prejudice, and other social barriers that are unique to gay and lesbian couples." The research uncovered differences, however, that suggests that workshops tailored to gay and lesbian couples can have a strong impact on relationships.
Have you been feeling that your partner is just a roommate?
Do you fight about the same thing repeatedly?
Can you remember the last time you went out on a date or just had fun with one another?
Were you thinking about therapy but not ready for the time or financial commitment?
Do you have a good relationship that is going through some life changes?
Is your relationship going well but could use a tune-up?
Then This Couples Workshop is For You!
Research shows that on average, couples wait six years from the first sign of problems before they seek help. That's like waiting six years with cancer before seeking medical care. Please don't wait until your relationship is falling apart to get help.
The Seven Principles Workshop for couples is a two-day marriage workshop based on the internationally acclaimed research of Dr. John Gottman as presented in his New York Times bestselling book— The Seven Principles for Making Marriage Work . It's specifically designed to help couples improve their friendship and learn powerful communication and conflict management skills.
The workshop includes lectures, demonstrations, and the opportunity for couples to practice the exercises. The activities are fun, insightful and informative, there is no need to worry about sharing your personal problems in front of others... we don't do any group sharing at this workshop.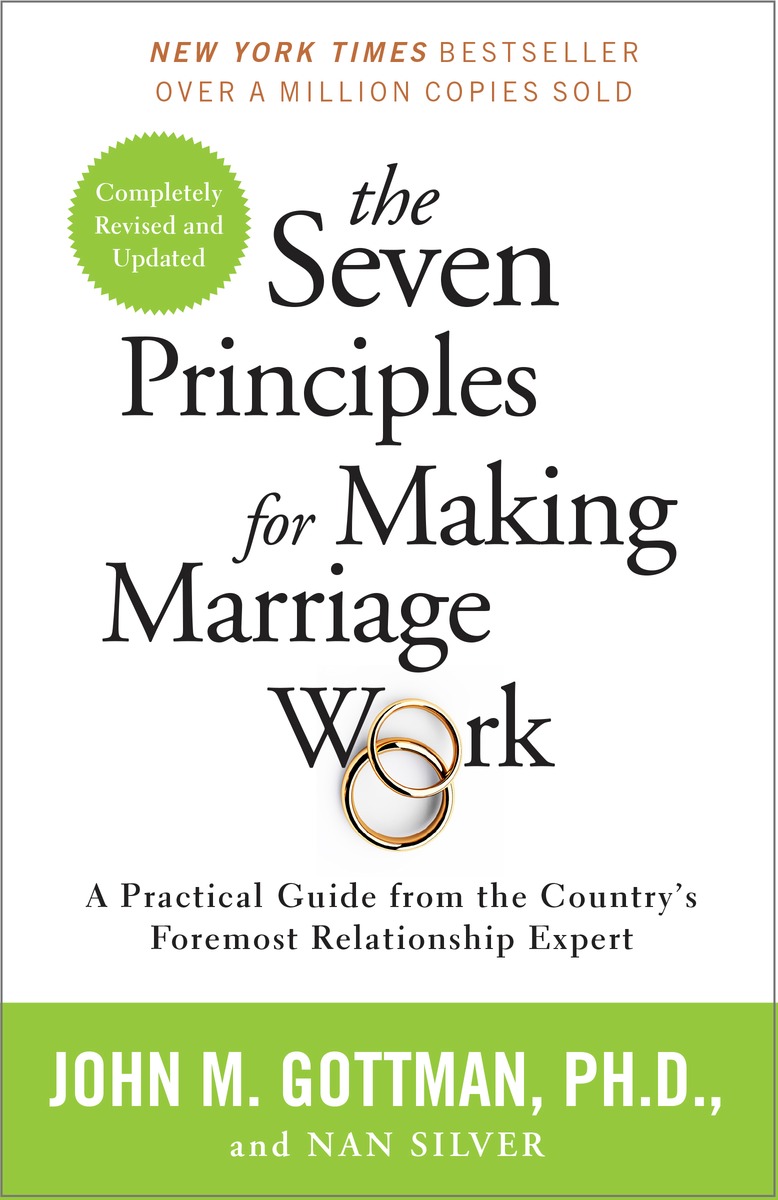 What You Will Learn In This Workshop:
The Seven Principles Program will give you new insights and research-based relationship skills that can dramatically improve the intimacy and friendship in your relationship and help you resolve conflict in a healthy, productive way.
This class combines teaching and demonstrations with one-on-one work sessions where you and your partner focus on your relationship with each other. Confidentiality is strictly maintained. Although we encourage questions and comments, you do not need to speak in the workshop if you do not want.
Couples will learn and practice research-proven tools:
Make conflict work for your relationship
Deepen intimacy and build trust
Identify your solvable vs. perpetual issues
Strengthen your foundation of friendship
Collaborate more effectively to solve problems
Communicate clearly and effectively (...and get more of what you want and need as a result!)
COUPLES WORKSHOP DETAILS
Registration per couple includes:
The book The Seven Principles for Making Marriage Work.
Two Seven Principles workbooks
Love Maps Card Deck
Open-Ended Questions Card Deck
12 hours of presentations, psycho-educational skills training and presenter roleplays demonstrating the use of Gottman Skills
Opportunity to practice skills with your partner in a safe and private environment
Mid-morning and afternoon break with snacks and beverages provided. Lunch is on your own with available nearby restaurants.
Relaxed and open atmosphere to enjoy quality time with your partner.
The opportunity to connect with other like-minded couples.
Free 3-month refresher session online via webinar.
Price per couple: $175
Seating limited on a first come first serve basis. Cancellation Policy:

Refund up to 30 days before the event minus a $45 administrative fee.
COUPLES THAT WOULD BENEFIT FROM THIS WORKSHOP
The Gottman Seven Principles Program is designed for all couples in a committed relationship, including:
Married couples
Pre-engaged couples (those considering marriage)
Engaged or Premarital couples (those taking steps towards marriage)
Every phase of relationships, from newlyweds to senior couples
Those who wish to enhance an already "good" marriage or relationship
Those needing better conflict management tools
Those considering couples therapy but who are not "ready" for weekly therapy yet
People of all backgrounds, ages, and Faiths .
*If you are dealing with emotional abuse, domestic violence, unwanted touch, or substance abuse, this class is not appropriate, and you should instead seek individual or couples therapy.

Workshop Leaders
Maria Giuliana is a Licensed Mental Health Counselor and Qualified Supervisor for Registered Interns of Mental Health Counseling and Marriage and Family Therapy in the State of Florida. She is Founder and Executive Director of Beyond the Matter Counseling and Consulting Services LLC located in Jacksonville, FL offering individual, couples, and family counseling services. Her professional affiliations include: American Counseling Association (ACA), Florida Counseling Association (FCA), American Mental Health Counseling Association (AMHCA), Florida Mental Health Counselors Association (FMHCA), North East Florida Mental Health Counselors Association (NEFLMHCA), Southern Association for Counselor Education and Supervision (SACES), Florida Association for Counselor Education and Supervision (FACES), Association of Lesbian, Gay, Bisexual, and Transgender Issues in Counseling (ALGBTIC). Maria is a second-year Counselor Education and Supervision (CES) Program Doctoral scholar attending National Louis University and a member of Chi Sigma Iota Counseling Professional and Academic Honor Society International. She's an authorized Seven Principles Program Educator who will lead the workshop and teach you what successful couples specifically do to create long-lasting loving relationships, as well as the benefits of a stable, committed relationship.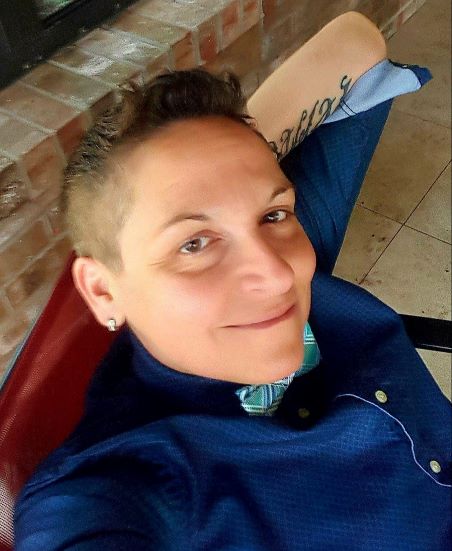 For more information on the workshop check out frequently asked questions:
https://my.therapysites.com/sites/beyondthematter.net/CouplesWorkshopFAQs.en.html
To schedule an individual or couples therapy appointment or to obtain additional information about any of these
counseling services, please fill out the form below or give me a call.
To schedule an individual or couples therapy appointment or to obtain additional information about any of these
counseling services, please fill out the form below or give me a call.